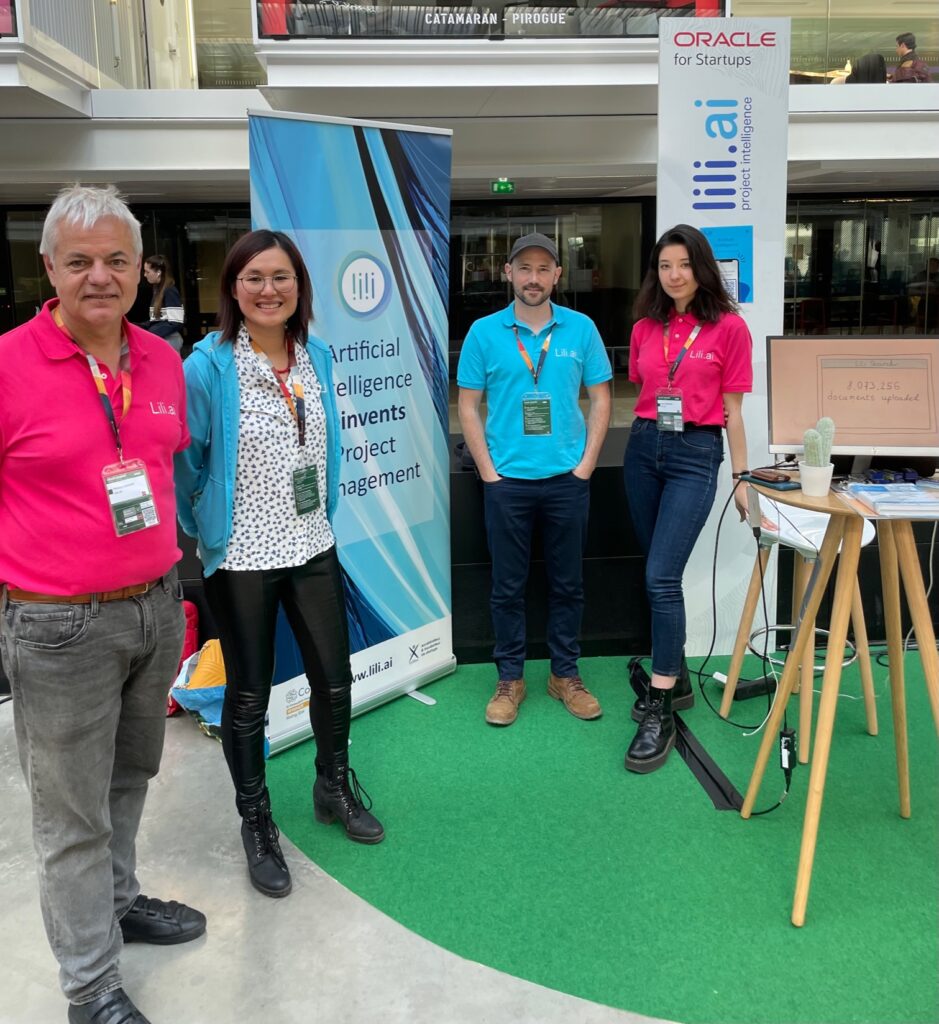 April 11 was an exciting day for Lili.ai. Our team has been invited to the Oracle Summit, an event animated by opinion leaders, users, and experts who brought a set of tracks and answers on the conjugation between technologies and environmental challenges. The summit was organized by Oracle France and was held at Station F, an inspiring venue that gathers leaders, entrepreneurs, and creative minds.
Digital transformation in the business service was the main topic that drove the discussion at the Oracle Summit. The roundtable was orchestrated by journalist Lorraine GOUMOT, with the participation of Remi Fourneraut, HRD AVS, Hutchison, and David Mihala, Applications Country Leader at Oracle. The experts have shared their thoughts on how technology transforms the way modern business is shaped.
Lili.ai  was honored to participate in the Oracle start-up village, where we presented our product to inspiring professionals in different spheres and shared our ambitions with a broad audience of experts. We were proud to welcome everyone and share valuable insights about how the Artificial Intelligence and modern technology transforms the infrastructure industry and how Lili.ai devotedly contributes to its development! It was also a delight to meet other participants who are as passionate about innovations as we are.
Lili.ai would like to thank Oracle France and especially Olivier Bernard for organizing this entertaining yet very informative event! We were pleased to meet everyone in the spirit of innovation and conviviality and are looking forward to new connections!